Join us at an upcoming event!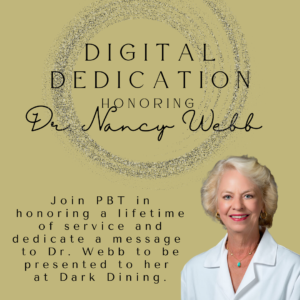 Help PBT honor Dr. Nancy Webb by sending a dedication or making a donation in her name. Dr. Nancy Webb has been supportive of PBT throughout her career and has demonstrated her passion toward service and preventing blindness and preserving sight. You can play a personal role in our event to celebrate a woman who has helped change the lives for so many with your message to be presented during the Dark Dining program on March 23rd.
Click here to get your Digital Dedication or make a donation in Dr. Webb's name.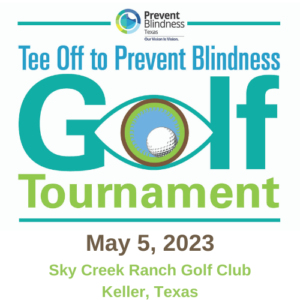 Give us the greatest gift of your presence at PBT's Golf Tournament as we celebrate the best game on earth and the joy of supporting vision programs around the state!
May 5, 2023 7 am
Sky Creek Ranch Golf Club
Click here for more information and to register.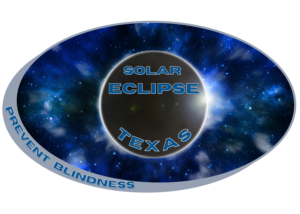 Eclipse + Your Eyes
Annular Solar Eclipse – October 14, 2023
Total Solar Eclipse – April 8, 2024
Prevent Blindness Texas has planned a 12-month campaign to increase the public's understanding about the importance of safely protecting your eyes during the solar eclipses. Opportunities exist for companies to be a retailer of the Prevent Blindness eclipse glasses or be a partner of the eclipse campaign.
More information coming soon!