12th Annual Houston Eye Stroll for Vision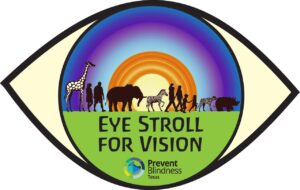 Mark your calendar to join us at the Houston Zoo on October 8, 2022, beginning at 7am, for a spectacular stroll to support Prevent Blindness Texas. The 12th Annual Houston Eye Stroll for Vision is an event for the entire family, groups of friends, and even teams of coworkers. Walkers will wind their way through the zoo stopping to show off their costumes, earn candy, and learn animal vision facts. Door prizes, animal experiences, face painting, and breakfast will be waiting at the conclusion of the walk. The Eye Stroll raises money for critical, sight-saving services, so be the first in line to sign up. Click here for more information and to register.
Save the date for the Women's Health and Vision Symposium on Thursday, November 3, 2022, at the Dallas Arboretum and Botanical Gardens.
Keep your eyes peeled for registration information coming soon.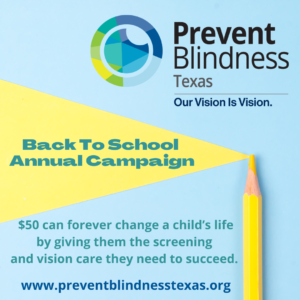 Millions of children are heading back to school over the next several weeks. Some are excited, some are ready, and some are nervous. Each year it changes for my children. This year I have a freshman and junior, so I think anxious, ready, and a little stressed probably describes them right now. As a parent, I want to ensure I can provide all I need to for my children to be successful and pursue their dreams. I know for many families accessing vision care and treatment can be challenging. Whether your child can see is something no family should have to worry about or face alone. PBT is dedicated to supporting families in getting the vision care they need as they send their children back to the classroom. Read more.