PBT EYE Heroes
PBT is fortunate to have dedicated staff, volunteers, and donors. Because of these amazing individuals and companies we are able to continue our mission to prevent blindness and preserve sight. Thank you to all our EYE Heroes who are helping to continue our mission, we could not support our community without you!
---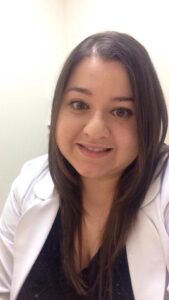 We celebrate an outstanding volunteer in Dr. Janet Garza.  Her passion and dedication shine in all that she does.  Last month, Dr. Garza presented on Diabetes and vision for PBT on Instagram Live.  She is a skilled and engaging educator.
Dr. Janet Garza graduated from the University of Houston College of Optometry and completed a residency in Community Based Family Practice. After working in private practice several years, Dr. Garza joined the UHCO faculty in 2017 where she serves as Clinical Director of the UH Eye Center- Heights clinic. She also currently serves as co-chair of the PBT Public Health Committee. Dr. Garza's interests include primary care optometry, ocular disease, and being involved in community outreach activities.
We are so thankful for all her efforts to support PBT and eye health.
---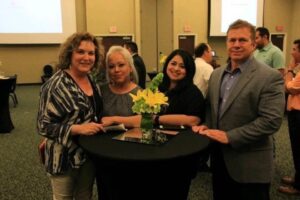 Over the last decade PBT has focused on building meaningful relationships in South Texas. We are so excited to partner with an organization like Knapp Community Care Foundation. Their commitment to the community is evident in all they do. Working with them is amazing and provides the opportunity to continue to serve and change lives every day.
"Knapp Community Care Foundation recognizes that our mission of improving the health of Mid-Valley families is a challenging task. We can achieve this through promoting and developing relationships with partners who aim to make holistic and sustainable change in our communities. We are inspired by their bold initiatives and purposeful programs.  Focused on results that can be measured, we understand that our grant dollars may have far reaching impact on an individual's life, family and the neighborhood in which they live. We are honored to be your partner." -Yvonne "Bonnie" Gonzalez, Chief Executive Officer
---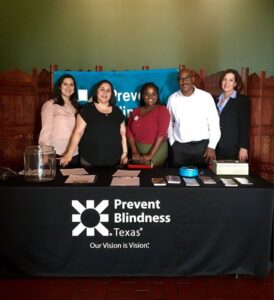 Craig Windon, our Director of Finance, has been with PBT for 6.5 years.  His leadership and commitment to excellence is apparent in all that he does.  Craig is a wonderful teammate, advocate and resource. He is behind the scenes at all our events making sure all the details are in order with an infectious smile. Craig runs a tight financial operation, and PBT is lucky to have him on our team!
---
---
If you would like to intern of volunteer with Prevent Blindness Texas, click here!