PBT EYE Heroes
PBT is fortunate to have dedicated staff, volunteers, and donors. Because of these amazing individuals and companies we are able to continue our mission to prevent blindness and preserve sight. Thank you to all our EYE Heroes who are helping to continue our mission, we could not support our community without you!
---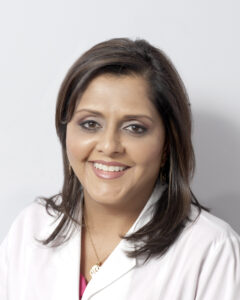 Dr. Pat Segu is the kind of leader that leaves a legacy with an organization.  She has been an integral part of shaping PBT and one of the biggest reasons for it's recent success. Dr. Segu served six years on the PBT board and helped lead the organization through strategic transformation as our Board Chair for two years.
Dr. Pat Segu graduated from the University of Florida with a Bachelor of Science in Microbiology and Cell Science in 1988. She continued her education at the University of Houston College of Optometry receiving a doctorate degree in 1992. Dr. Segu holds several leadership positions and continues to be actively involved in several professional and non-profit organizations. Previous leadership positions include chair for the American Public Health Association's Vision Care Section, chair for the Texas Public Health Association's Vision Care Section, chair for the American Academy of Optometry Vision and Aging Sig, and board chair for Prevent Blindness of Texas.  In 2021, Dr. Segu was appointed to chair the Faculty Liaison Committee for the American Optometric Association. Dr. Segu is currently a clinical professor, director of the clinical teaching fellowship program, clinic director for the Houston vision collaboration project-See to Succeed for the University of Houston College of Optometry. Dr. Segu is the recipient of the, 2020 Texas Optometric Association Mollie Armstrong Leadership Award, 2020 Texas Public Health Association Vision Care Section Distinguished Service Award, 2015 American Public Health Vision Care Section Distinguished Service Award, 2014 University of Houston Teaching Excellence Award under the Community Engagement category, 2013 Texas Optometric Association Educator of the Year Award. Dr. Segu's interests include community service outreach, primary care optometry and ocular disease.
PBT thanks Dr. Segu for her relentless passion and dedication to improving vision for all individuals.
---
The SID W. RICHARDSON FOUNDATION generously awarded PBT with a grant to expand our children's services to at least 750 children in the Tarrant County, TX area. Their support made it possible to reach out and serve high risk-medically underserved children this past year. PBT collaborates with Title 1 schools within Fort Worth ISD and local community partners to provide children with vision screenings, eye health education, navigation and resources for follow-up services, including exams, glasses and other treatment needs. PBT staff and community volunteers exceeded our grant goal by serving more than 2,900 children in the Fort Worth area this past year.
---
The GREEHEY FAMILY FOUNDATION supports our children's programming in the San Antonio area. This funding not only helped us to provide vision screenings, eye health education, and resources for follow-up eye care, but it also allowed us to better understand barriers that are preventing children and their families from receiving the necessary eye care. With the help of our community partners and volunteers, we served and impacted more than 5,000 children in the Greater San Antonio area last year through our eye health screening and education programs and services.
---
This past year we had the incredible opportunity to partner with Fort Worth ISD. The FWISD vision program, one of the Student Support Services initiatives, along with their Health Services department, supports a culture in our schools that fosters and provides services designed to reduce health-related barriers, promote each student's optimal level of wellness, empower students and their families with the knowledge and skills needed to excel and achieve lifelong health and wellness. The overall focus of the program is to implement an efficient and effective expansion of vision screening services, provide exams and glasses through in-school services, multi-school events, and partner clinics, build family self-support systems, and enhance communication to increase eye care awareness for students, parents, school nurses, and administrators. Both, Michael Steinert, the Assistant Superintendent, Student Support Services for Fort Worth ISD, and Presciliana Olayo, Vision Coordinator, have been key leaders in the success and growth of the partnership. The District is committed to helping each student get the eye care they need.  We thank them for all they are doing to help children's vision!
---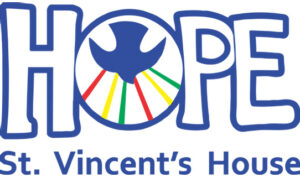 For over 20 years, ST VINCENT'S HOUSE has been a key partner for serving underserved populations in the Galveston area by coordinating community eye health screenings each month. In 2020, SVH was the first location to pilot PBT's telehealth eye health risk assessment in response to continuing to serve clients during the pandemic. By working with this powerhouse of passionate community partner staff and volunteers, we are able to continue connecting the Galveston community with much needed vision screenings, eye health education and necessary follow-up eye care resources.
---