PBT EYE Heroes
PBT is fortunate to have dedicated staff, volunteers, and donors. Because of these amazing individuals and companies we are able to continue our mission to prevent blindness and preserve sight. Thank you to all our EYE Heroes who are helping to continue our mission, we could not support our community without you!
---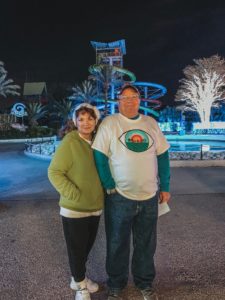 Prevent Blindness Texas is grateful for partners like Kelly Haight. Kelly is currently the Director of Operations for I.E.C.C., Eyetopia TPA, LLC and Eyetopia, Inc. located in Sattler, TX.
Kelly is dedicated to PBT in so many ways and currently serves as Chair of our Board of Directors. He is one of PBT's most committed donors and volunteers. Kelly has been supporting Prevent Blindness Texas in a multitude of ways since 2017, including attending our annual Eye Stroll for Vision San Antonio, advocating and sharing his personal story to help educate Congress on why it is important to continue supporting the eye care needs of those we serve, becoming a certified adult and children vision screener, and volunteering to conduct vision screenings on behalf of PBT.  Professionally and personally, Kelly is generous in his support. We are so thankful for Kelly and the partnerships with I.E.C.C. and Eyetopia, Inc. Volunteers like Kelly make our work possible and amplify our impact.
---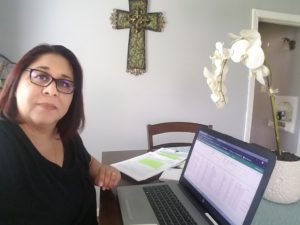 Meet Maribel, who serves as our Program Coordinator and has been a part of the Prevent Blindness Texas team for over 10 years! She joined PBT in November 2009 where she initially took on the role of managing our children's programs and services in the Greater Houston area. In her current role, Maribel leads the execution and delivery of our navigation and resources program which provides eyeglasses at no cost to qualifying clients statewide. She has done a great job of helping to shape the overall direction of this program by identifying new partners and helping to expand our services in assigned key market areas across Texas. Maribel is a certified screener and trainer for both children and adult vision screenings. We are grateful for all of her hard work over the last 10 years and for her ongoing dedication to our mission and clients. Thank you, Maribel!
---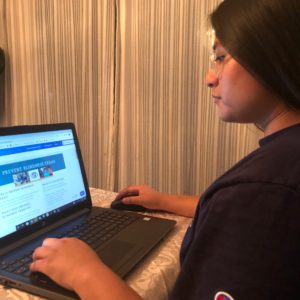 Yomy Mexicano was an intern through the Community Health Program at University of Texas-San Antonio during the Spring of 2020. During her time with PBT Yomy became a certified screener and participated in weekly screenings. She also assisted with many in-office projects and aided in the beginning planning for San Antonio's Eye Stroll. The San Antonio staff are grateful for the tremendous work Yomy did throughout her internship!
"I chose to intern at PBT because I appreciate the commitment and dedication that goes into educating individuals about healthy vision and blindness prevention."
---
---
If you would like to intern of volunteer with Prevent Blindness Texas, click here!