PBT EYE Heroes
PBT is fortunate to have dedicated staff, volunteers, and donors. Because of these amazing individuals and companies we are able to continue our mission to prevent blindness and preserve sight. Thank you to all our EYE Heroes who are helping to continue our mission, we could not support our community without you!
---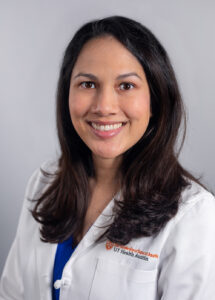 Get to know our Volunteer Spotlight Prevent Blindness Texas Board of Directors Member Eileen C. Bowden, MD
"As an ophthalmologist, I've devoted my career to promoting and improving eye health. I've seen countless times how decreased vision and eye disease can negatively impact a person's quality of life and ability to participate in society. I volunteer for PBT because this organization provides outreach and education to the community and is able to reach those who may otherwise go without care." Eileen C. Bowden, MD
---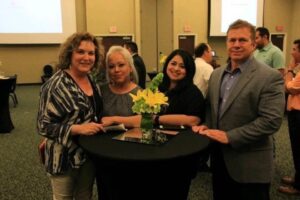 Over the last decade PBT has focused on building meaningful relationships in South Texas. We are so excited to partner with an organization like Knapp Community Care Foundation. Their commitment to the community is evident in all they do. Working with them is amazing and provides the opportunity to continue to serve and change lives every day.
"Knapp Community Care Foundation recognizes that our mission of improving the health of Mid-Valley families is a challenging task. We can achieve this through promoting and developing relationships with partners who aim to make holistic and sustainable change in our communities. We are inspired by their bold initiatives and purposeful programs.  Focused on results that can be measured, we understand that our grant dollars may have far reaching impact on an individual's life, family and the neighborhood in which they live. We are honored to be your partner." -Yvonne "Bonnie" Gonzalez, Chief Executive Officer
---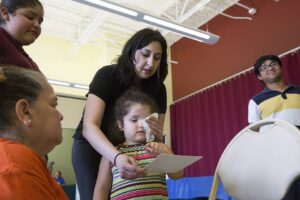 Meet our VP of Programs and Community Outreach, Monica Guerrero, pictured here screening a child. She has been part of the Prevent Blindness Texas team for 19 years! Monica joined PBT in June 2002, where she initially started off as a Part-Time Program Coordinator and now leads our Mission program delivery across the state.  She also plays a crucial role in assisting with the expansion of revenue to support the existing and continuation of all Prevent Blindness Texas programs. Monica also is a certified screener and trainer for both adult and children vision screenings. She serves on the leadership team for PBT and is an amazing team member! We are thankful for all Monica does for PBT.
---