Solar Eclipse + Your Eyes
presented by The Alcon  Foundation
Total Solar Eclipse – April 8, 2024
Prevent Blindness Texas has planned a 12-month campaign to increase the public's understanding about the importance of safely protecting your eyes during the solar eclipses. Opportunities exist for companies to be a retailer of the Prevent Blindness eclipse glasses or be a partner of the eclipse campaign.
Countdown to the Next Eclipse:


"Solar eclipses are stunning cosmic events that are just waiting to happen. Remember that gazing directly at the sun can result in solar retinopathy, a condition that may permanently lead to vision loss. It just takes a few hours for eyesight changes to take place following exposure. I have encountered one case of solar retinopathy. The patient saw a crescent-shaped afterimage in his central vision. Just a short duration of viewing the solar eclipse can put you at risk. When taking in the cosmic events in April, protect your eyes to reduce the chance of developing solar retinopathy." -Dr. Pat Segu, former PBT Chair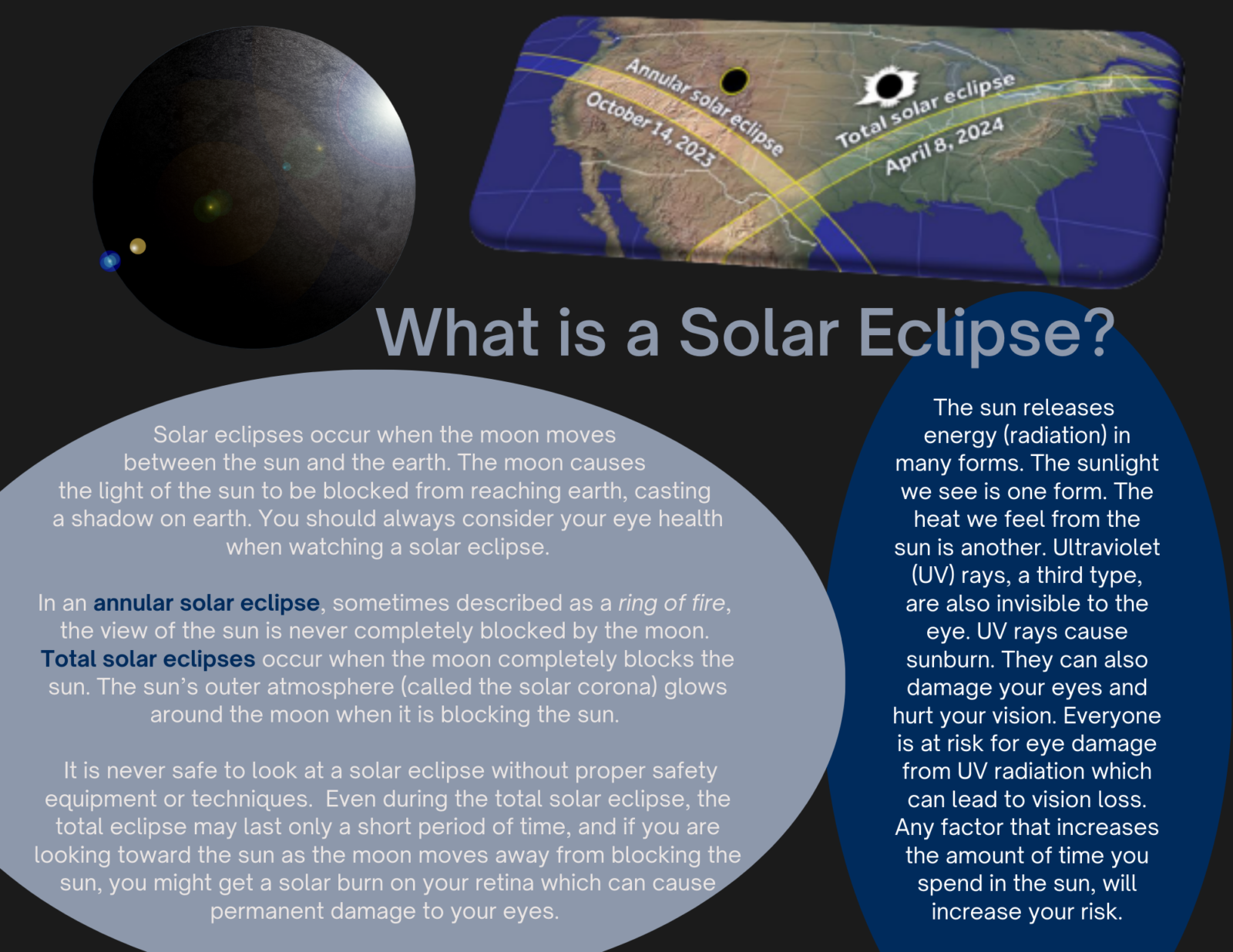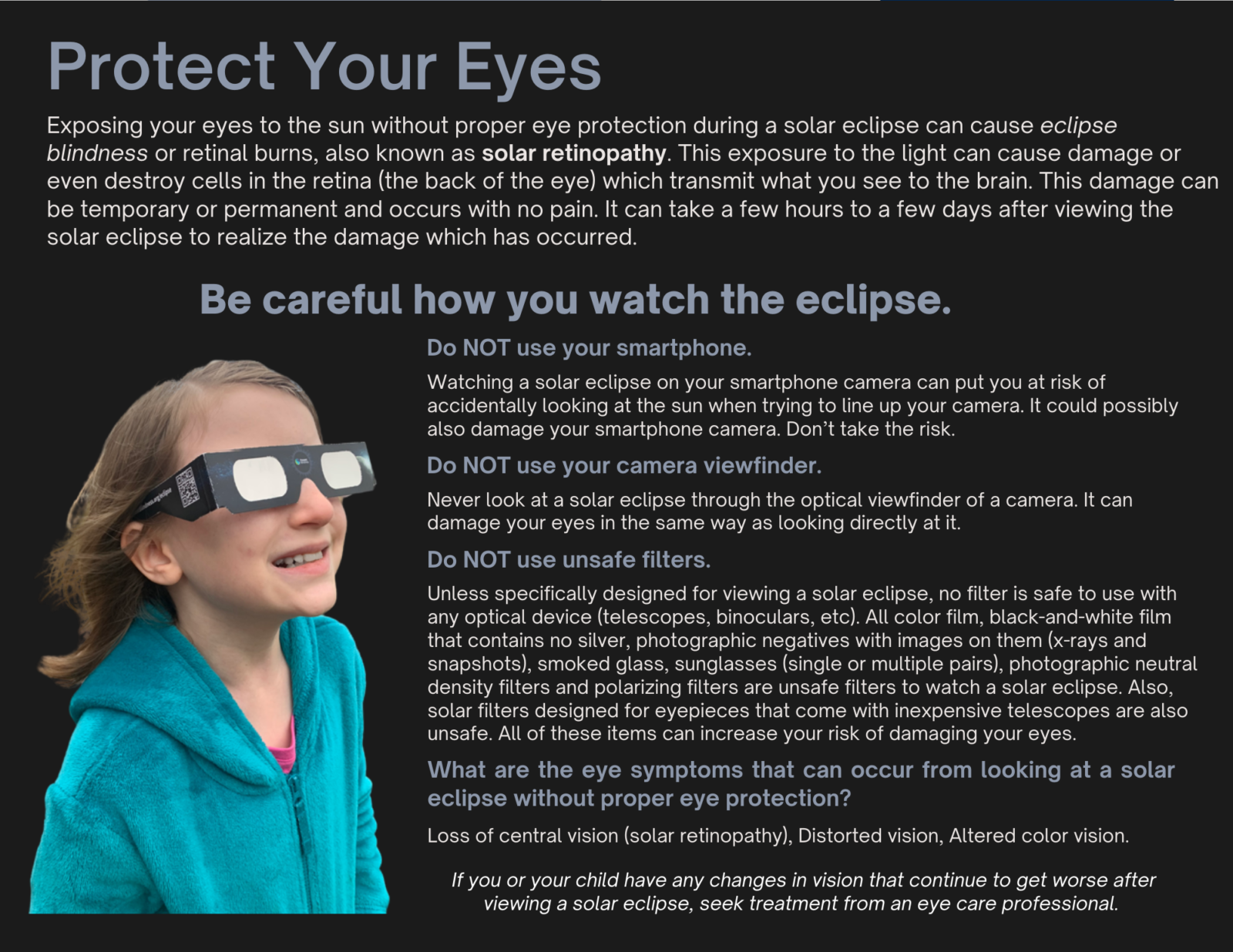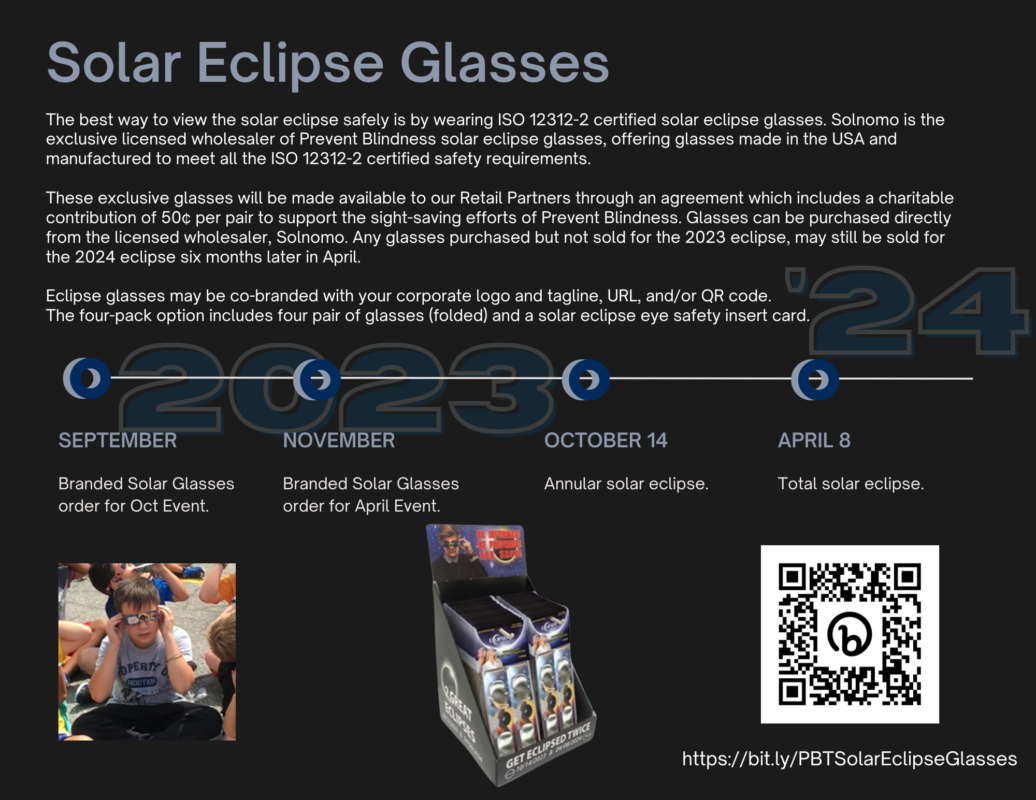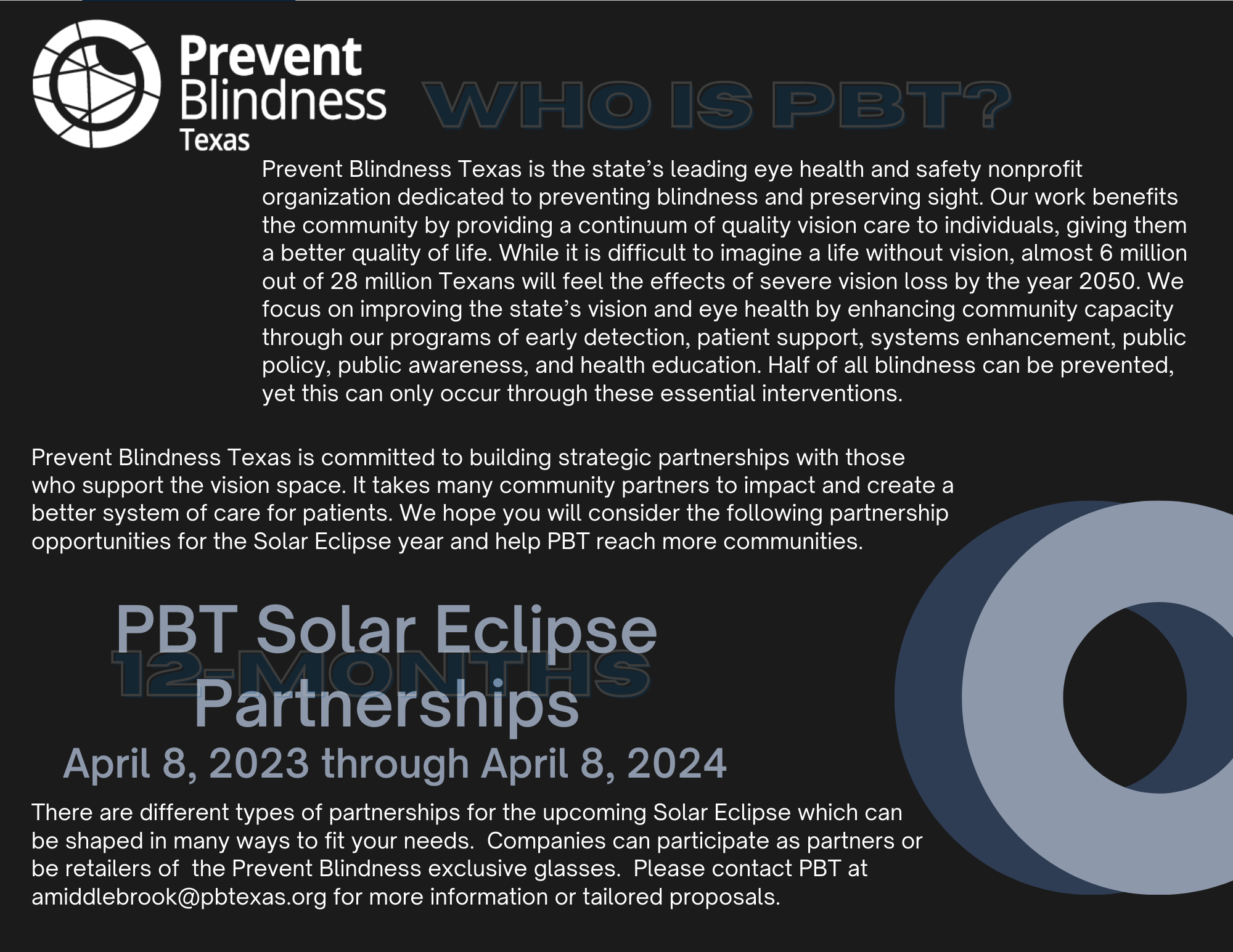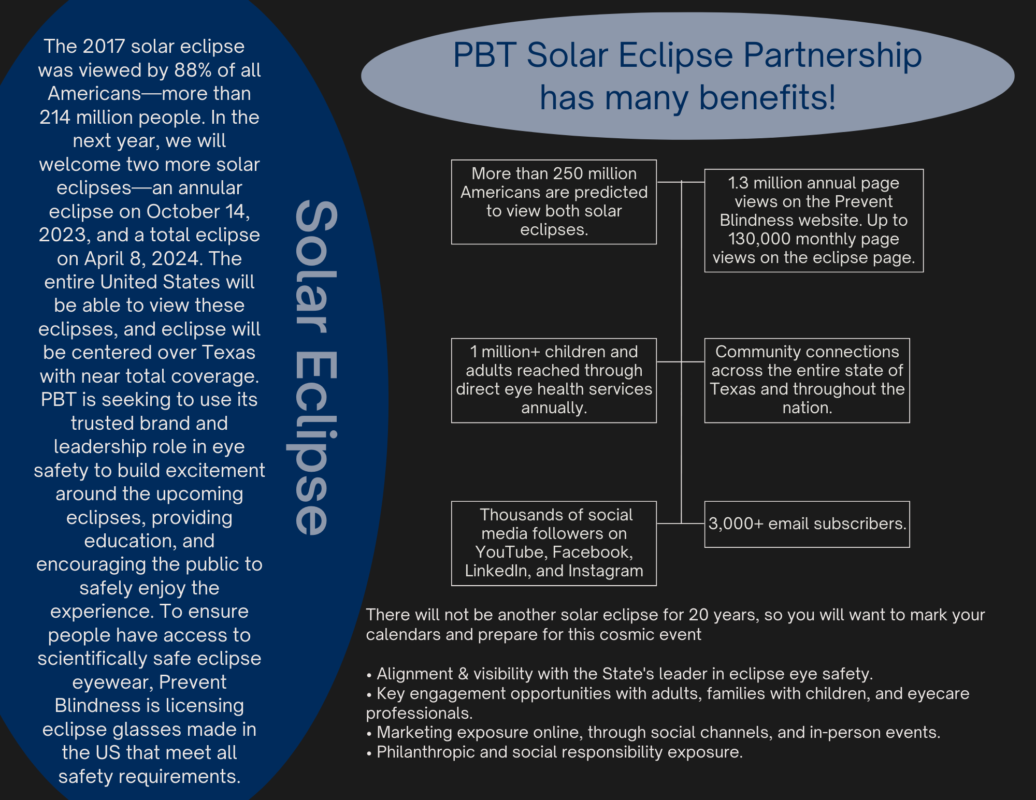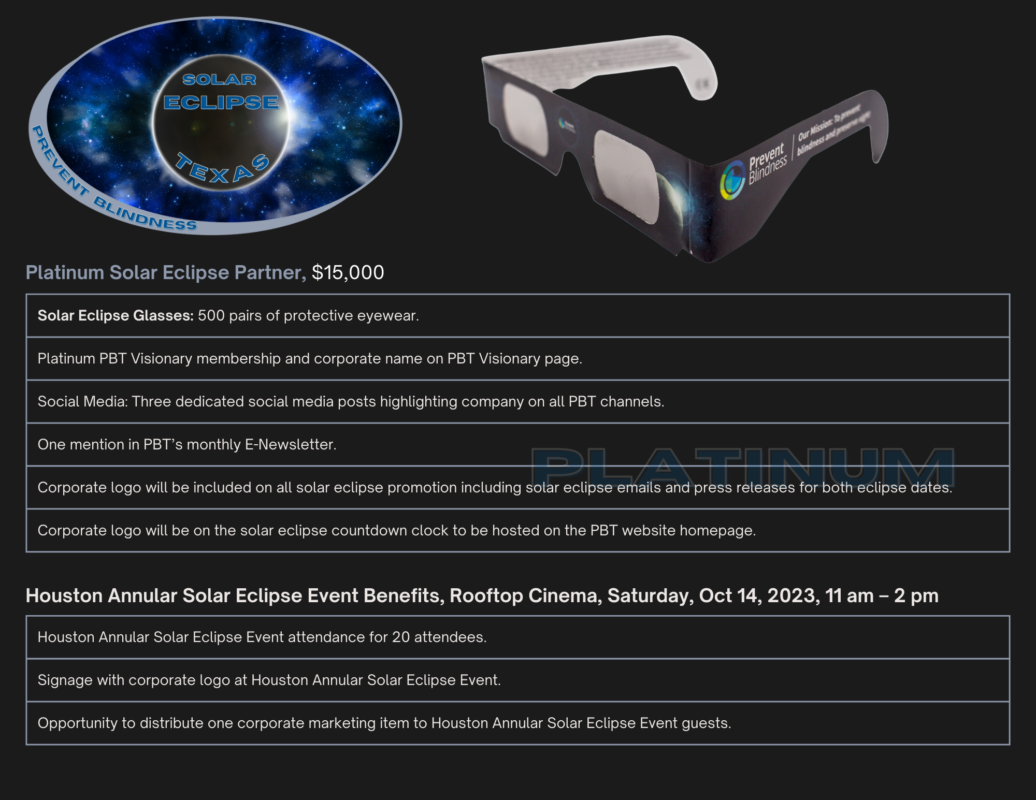 PBT Solar Eclipse Toolkits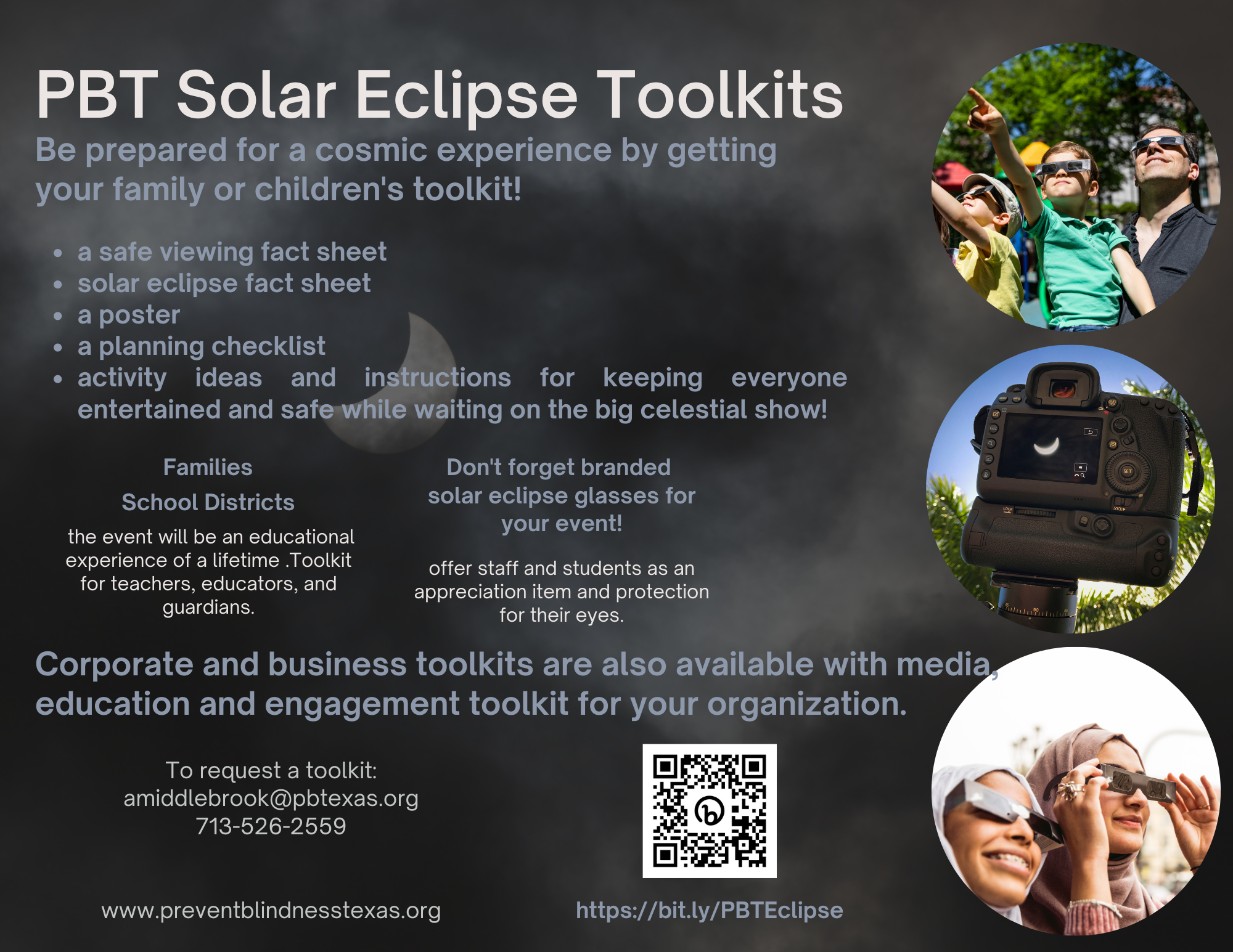 DO NOT look at the sun without your solar eclipse glasses.

PBT never recommends pointing your camera or iphone

directly at the sun without proper solar filters.

If you plan to take pictures of the solar eclipse, please read and be aware of the following.