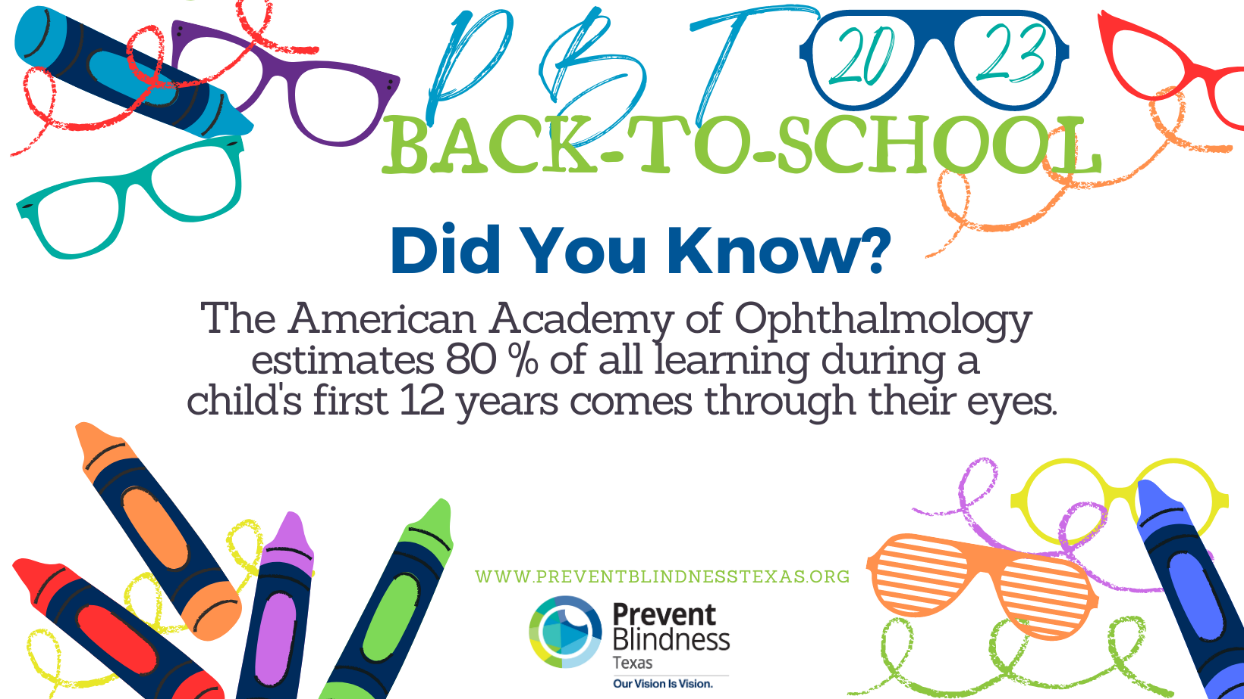 Imagine a child not being able to see the chalkboard or computer, having trouble reading a book, or even playing with his or her friends at school. If we could see the world through the eyes of a child that cannot see,


Children learn through their eyes. Eighty percent of what a child understands is learned visually and one in four children have an undetected vision problem. For thousands of children across Texas, they may think the way they see is normal. The longer a problem goes undiagnosed and treated, the more a child's brain learns to accommodate the problem. This is why educating children, parents, caregivers, nurses, and community volunteers is so important.
Our donors have brought color to the lives of our students! Will you color the next crayon? What color do you choose?
PBT has a goal of $15,000 to aid in the vision programs for our Texas children this school year. You can personally add color to a crayon with your donation and help our kids see all the colors!
$25 can distribute eye health education resources to classrooms and parents.
$50 can deliver a comprehensive eye screening for a student.
$125 can provide glasses to correct a child's vision.
The educational information provided below educates children and their parents, caregivers, nurses, educators, and community volunteers by raising heightened awareness to take care of their child's vision and eye health. Prevent Blindness Texas has developed a series of infographics to support the importance of identifying a possible vision problem. Join our movement today by helping children see more clearly!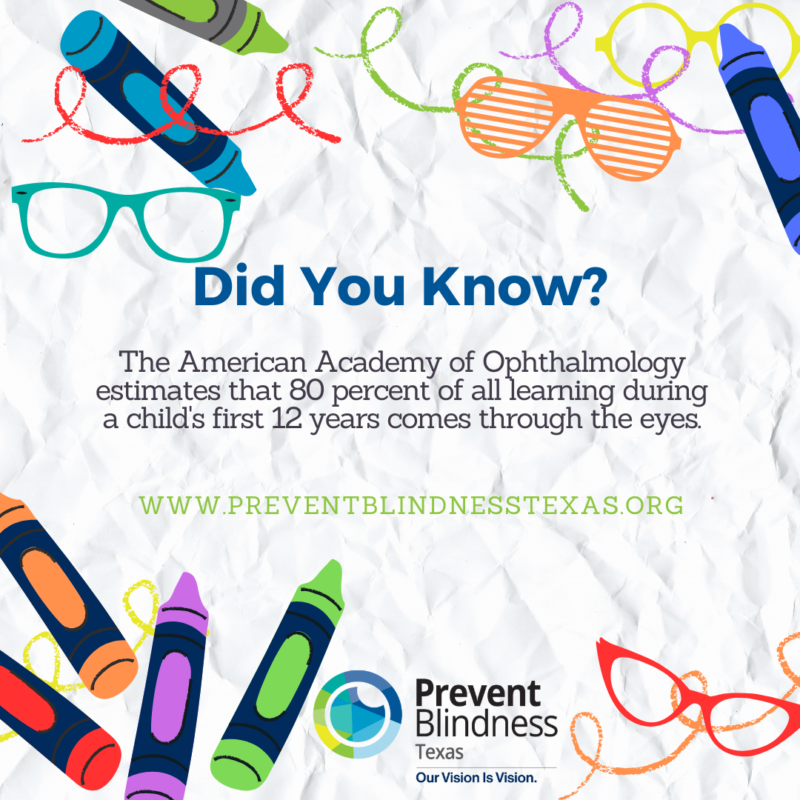 Click below to download all our Social Media Images!
Fact: Vision disability is one of the most prevalent disabling conditions among children. 
Fact: The American Academy of Ophthalmology estimates that 80 percent of all learning during a child's first 12 years comes through the eyes. 
Fact: American children spend 17% more time on screens compared to 2019, averaging about 7-9 hours daily as opposed to just 4-5 hours before.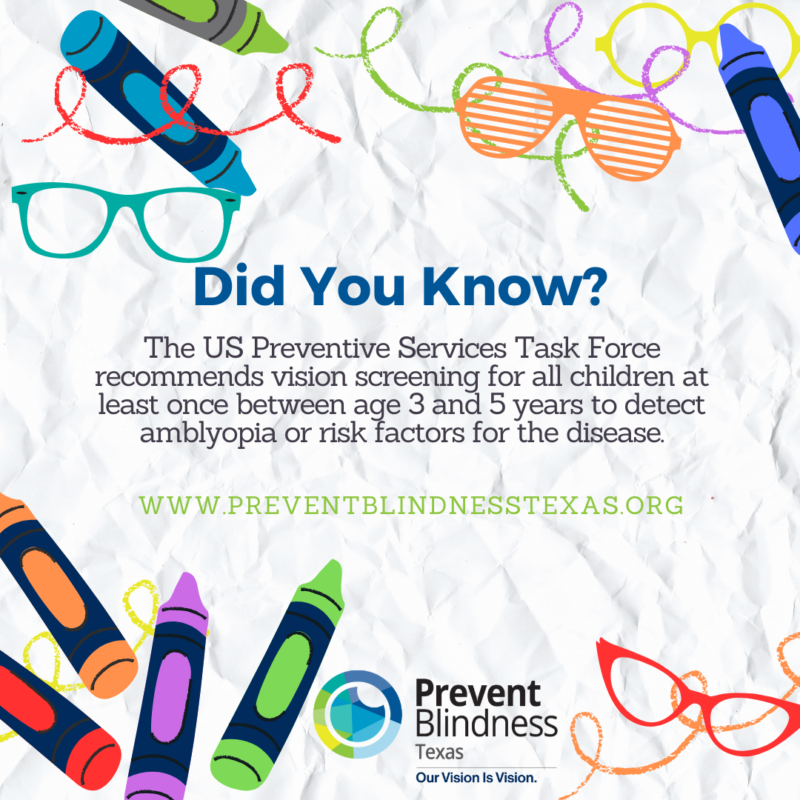 Share our Social Media Images to help spread the word!
Fact: The US Preventive Services Task Force recommends vision screening for all children at least once between age 3 and 5 years to detect amblyopia or risk factors for the disease.
Fact: Families at or below 400 percent of the federal poverty level with children ages 3 to 6 have greater need but less access to effective vision care.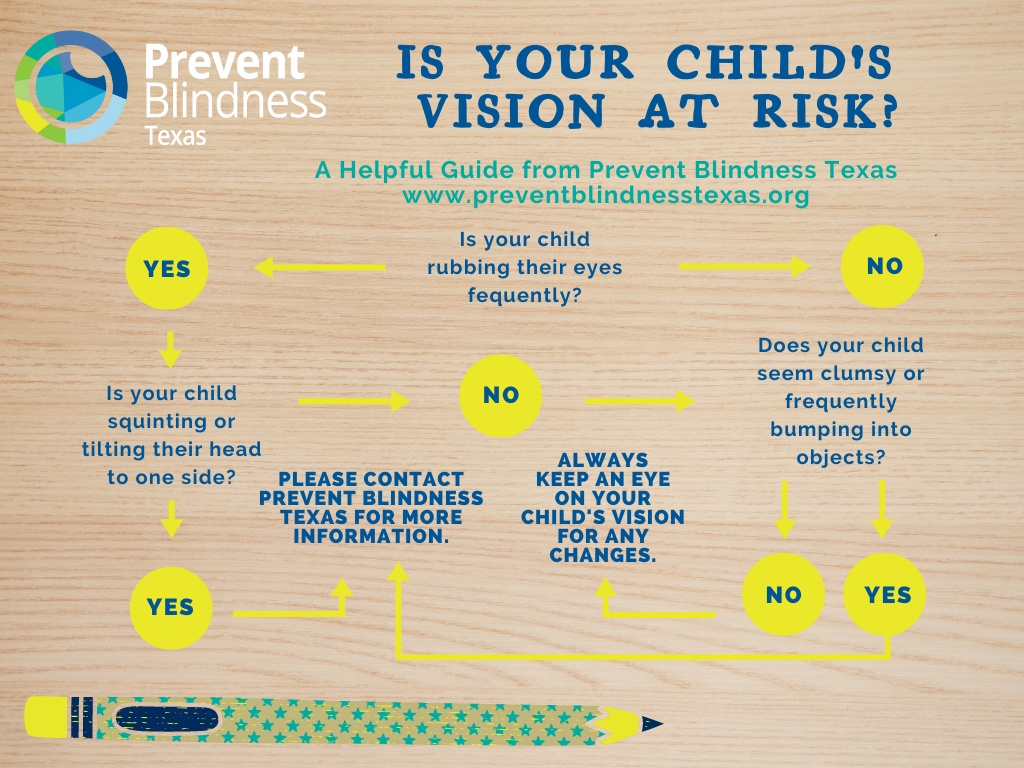 Is Your Child's Vision at Risk?
Chart: Amblyopia
Chart: Device Best Way
Chart: Device Too Often
Chart: Vision at Risk?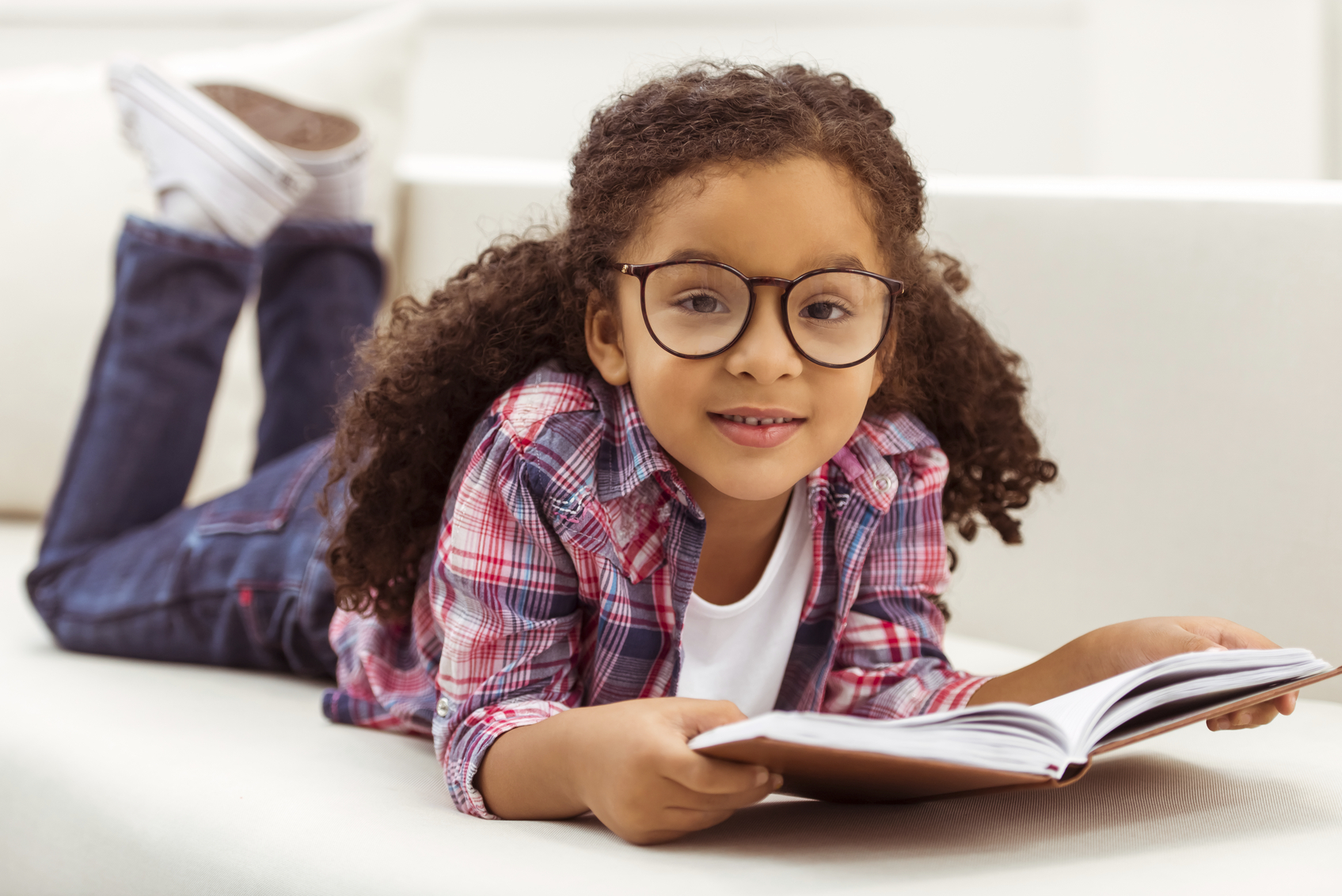 Help Your Students Become Star Pupils!
The Star Pupils Eye Health and Safety Curriculum teaches young learners about vision, eye health and safety. Click here to learn more.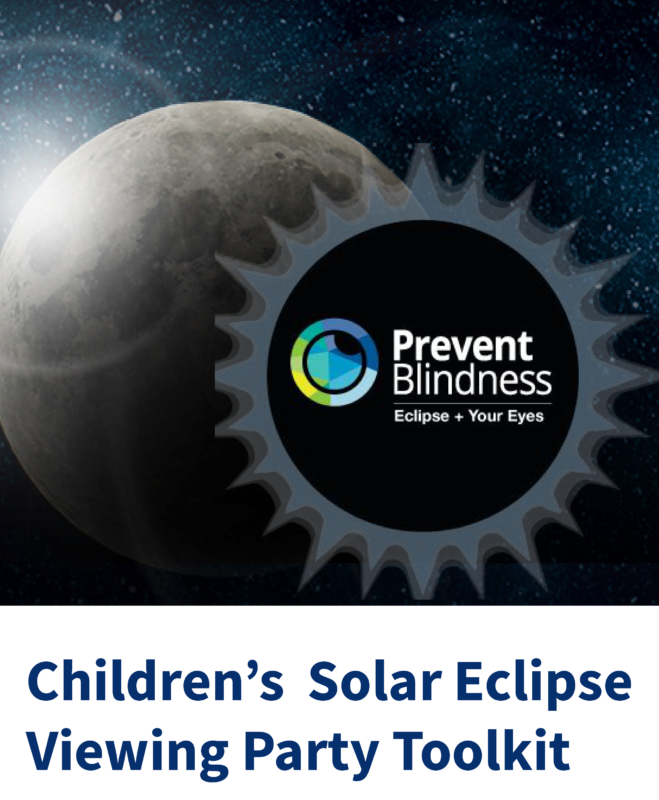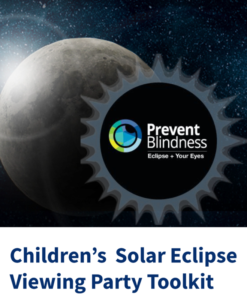 Help Your Student Enjoy the Solar Eclipse!
Get our Children's Solar Eclipse Viewing Party Toolkit which includes a safe viewing fact sheet, solar eclipse fact sheet, a poster, activity notes, instructions, for activity stations to keep kids entertained while waiting on the big celestial show! Click here to request your Children's Solar Eclipse Viewing Party Toolkit.