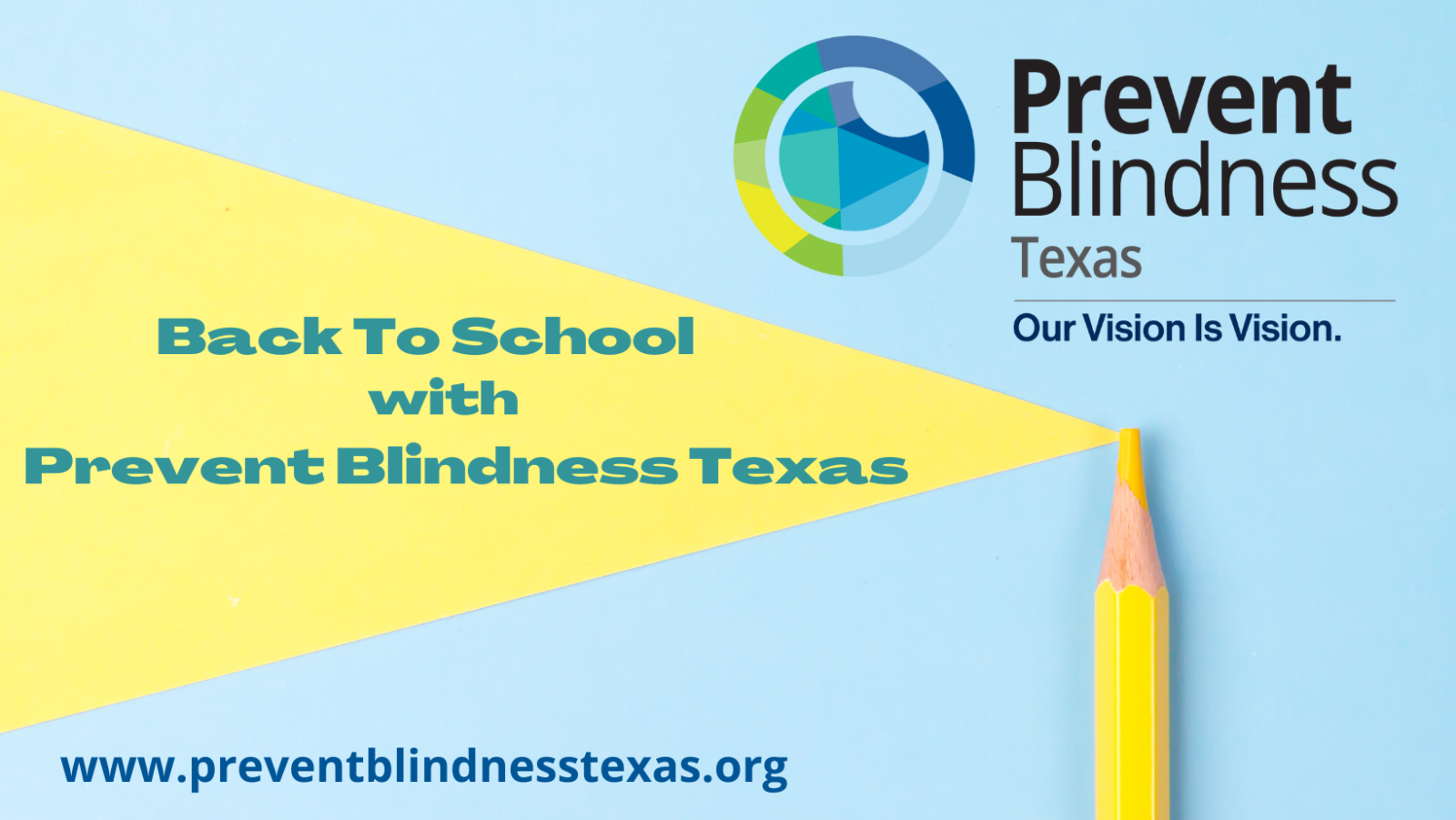 Dear PBT Friends,
Millions of children are heading back to school over the next several weeks. Some are excited, some are ready, and some are nervous. Each year it changes for my children. This year I have a freshman and junior, so I think anxious, ready, and a little stressed probably describes them right now. As a parent, I want to ensure I can provide all I need to for my children to be successful and pursue their dreams. I know for many families accessing vision care and treatment can be challenging. Whether your child can see is something no family should have to worry about or face alone. PBT is dedicated to supporting families in getting the vision care they need as they send their children back to the classroom.
In the United States, approximately 6.8% of children younger than 18 years have a diagnosed eye and vision condition. In Texas, approximately 50% of the children identified with a vision issue through school vision screenings still are not accessing care. We are committed to changing these percentages and your support can help us make it happen.
We know a number of children stopped wearing their eyeglasses for near or distance vision during the pandemic. Some broke their glasses and didn't replace them. Other families tried to order replacement lenses online but couldn't find the correct power. Sometimes, glasses ordered online just didn't fit well. Many children didn't receive the normal vision screening they would have because their schools didn't offer it due to Covid restrictions. This year, we are focused on those children who missed screenings to ensure they get the care they need. Last year, PBT staff and volunteers screened over 35,000 children. Thousands of children received vision care due to the generosity of PBT supporters!
We know how important parents are in this process, and we have worked with hundreds of parents to help us understand the challenges they face in accessing vision care. The number one issue for families is cost. To help families overcome this barrier, we provide navigation services and financial resources to assist families get the eye care they need.  A donation of $50 could help PBT provide our services to a family who needs our help.
Thank you so much for all your support. Our vision and hope is that every student across the state has a successful school year!
All My Best,
Heather Patrick
Learn more about Children's Eye Health!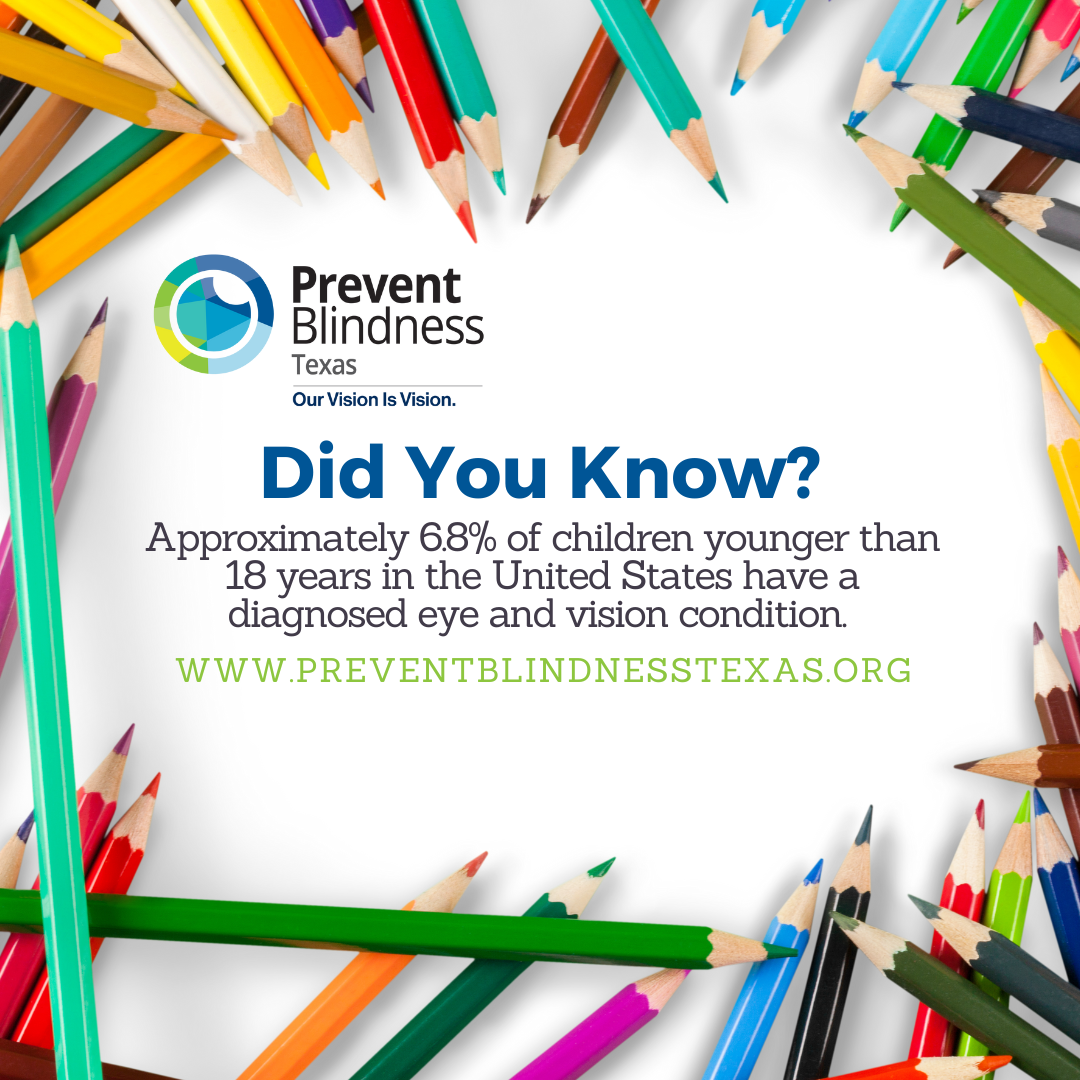 Click below to download all our Social Media Images!
Fact: Approximately 6.8% of children younger than 18 years in the United States have a diagnosed eye and vision condition.
Fact: Nearly 3% of children younger than 18 years are blind or visually impaired, defined as having trouble seeing even when wearing glasses or contact lenses.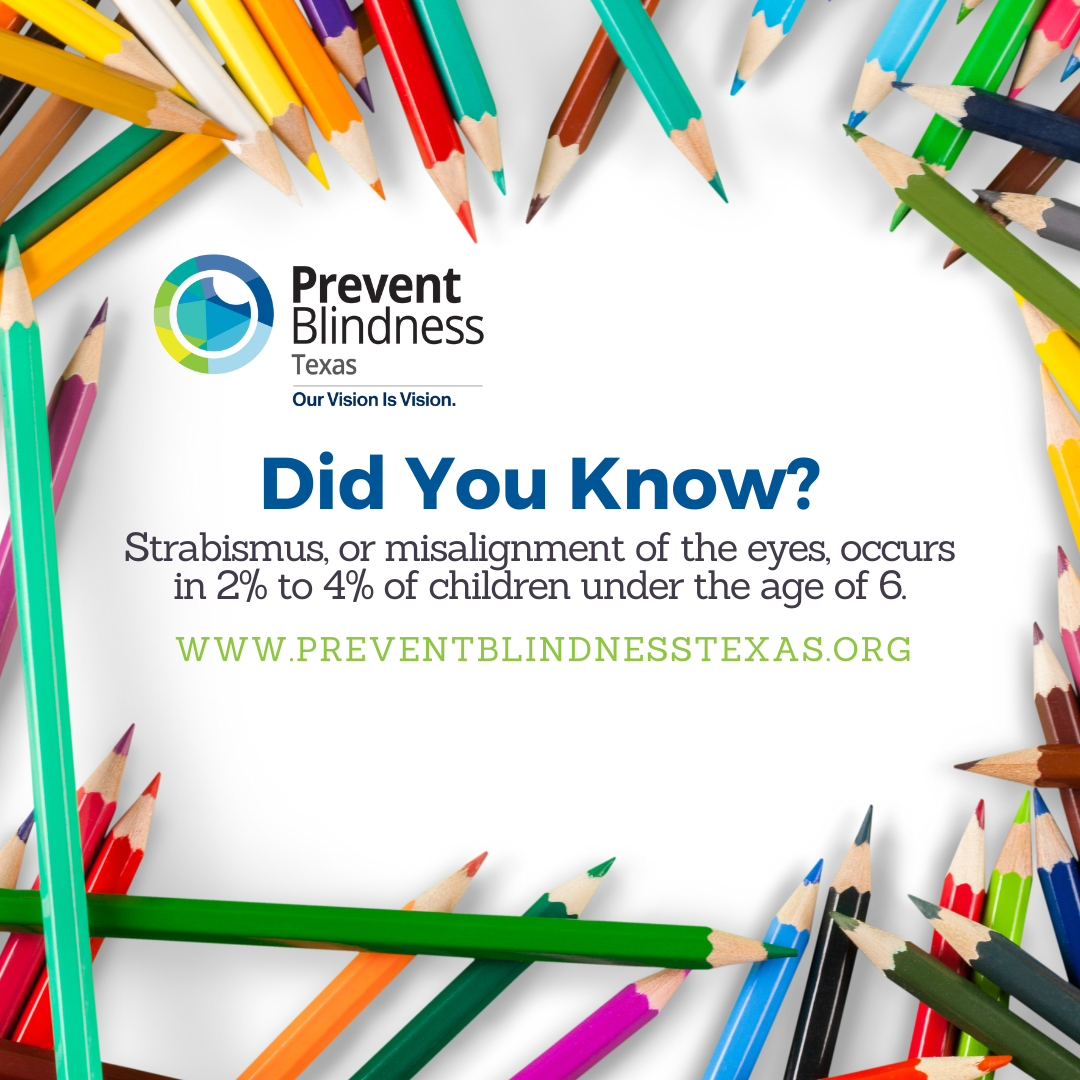 Share our Social Media Images to help us spread the word!
Fact: Strabismus, or misalignment of the eyes, occurs in 2% to 4% of children under the age of 6.
Fact: Among children aged 3 to 6 years, visual impairment is projected to increase in the U.S. by 45% among Latinx children and 14% among Black children from 2020 to 2060, while vision impairment is expected to decrease by 22% among white children of similar age during this same time period.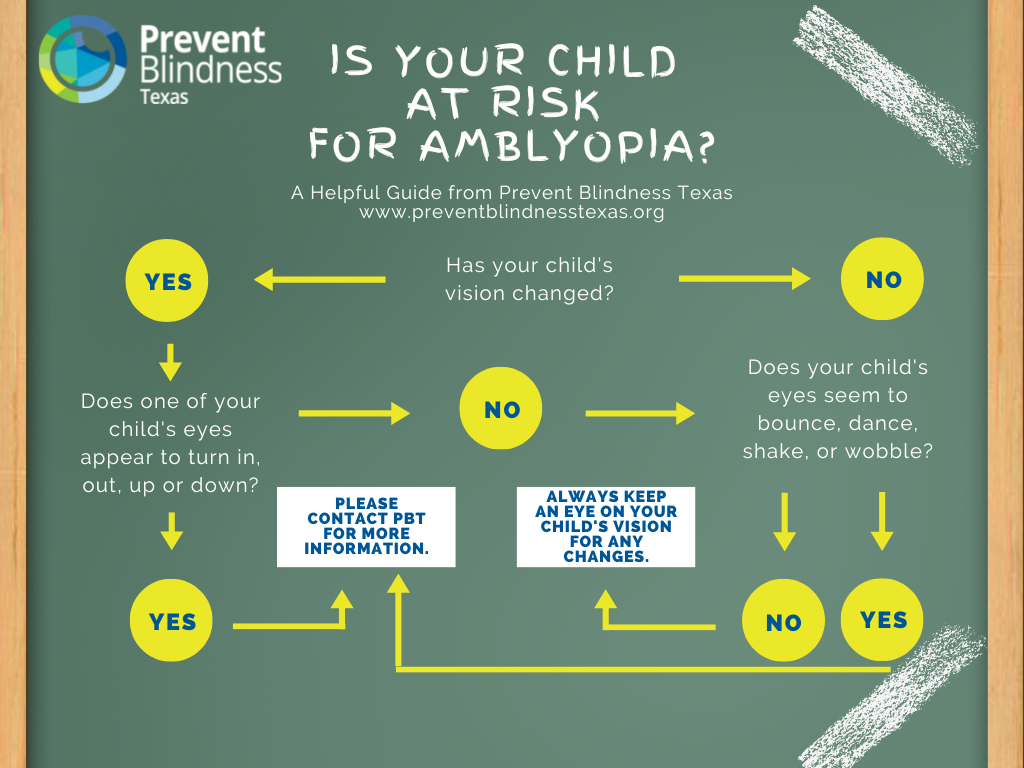 Click below to download all of our Flow Charts!
Chart: Amblyopia
Chart: Device Best Way
Chart: Device Too Often
Chart: Vision at Risk?