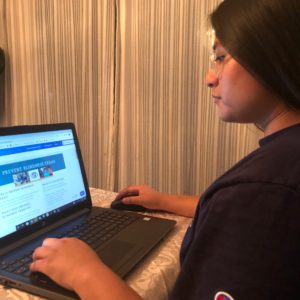 PBT is grateful to have dedicated volunteers and interns who are still helping from a distance! Thank you to all volunteers and interns who are helping to continue our mission, we could not support our community without you!
"I chose to intern at PBT because I appreciate the commitment and dedication that goes into educating individuals about healthy vision and blindness prevention."
Yomy Mexicano,
University of Texas-San Antonio Intern
If you would like to intern of volunteer with Prevent Blindness Texas, click here!