Morton's Steakhouse
5000 Westheimer Road
Houston, TX 77056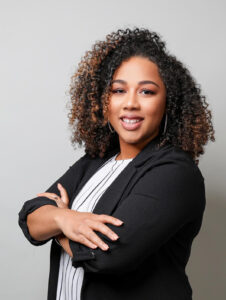 Join us as we honor, Sharona Washington, Residency and Fellowship Program Coordinator at the University of Texas Health Science Center at Houston, in the Department of Ophthalmology and hear her inspiring story and why she is more dedicated now than ever to the fight to help prevent blindness!
Prevent Blindness Texas is excited to host Dark Dining Houston on Thursday, March 4, 2021 at Morton's Steakhouse from 7 pm – 9 pm. This event will be offered both in person and virtually.
The evening will include an invitation-only VIP reception, silent auction, and three-course dinner with wine, while guests participate in a sensory experience designed to educate individuals about vision loss.